WEB and Registration Days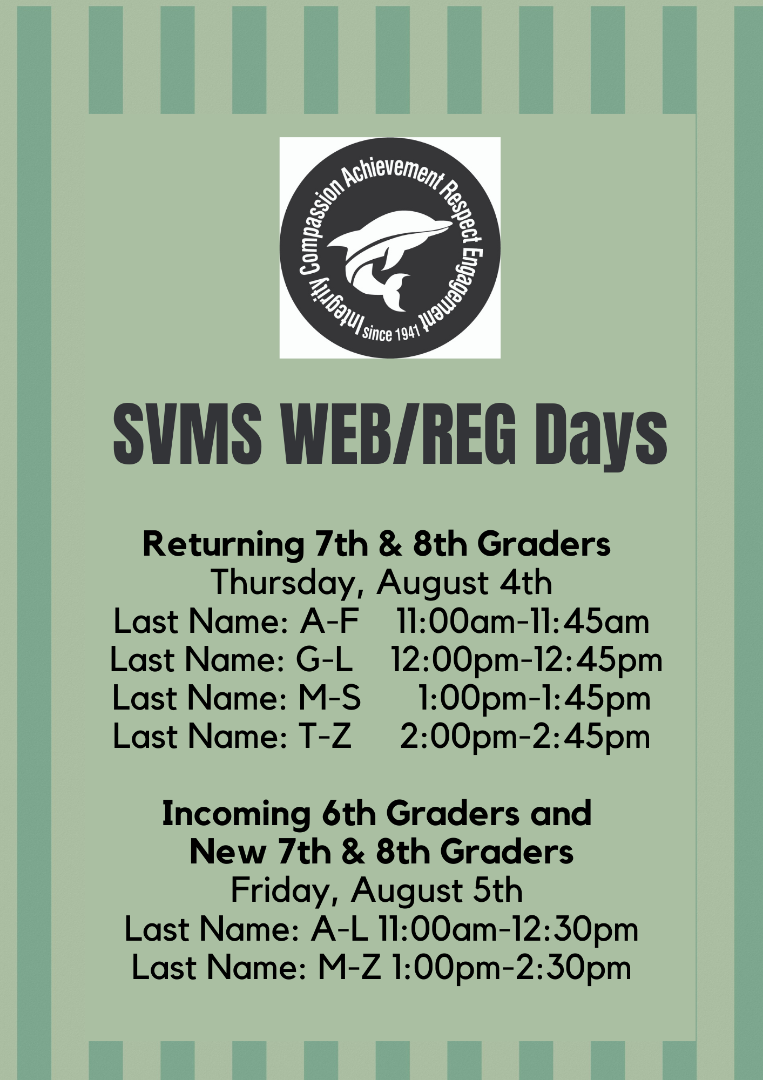 What is WEB Day? What is REG Day? What is the difference? Who comes to which day?
WEB stands for Where Everybody Belongs and it is our 6th grade and new student orientation. Incoming 6th graders and students new to SVMS this year should attend WEB day. Registration Day is for returning students. Students who attend here last year and entering 7th and 8th grade.
What needs to be done before coming to WEB or Registration Days?
Please complete all on-line registration forms on Synergy before coming to WEB or Registration.
What should we bring to WEB or Registration Days?
Photo form if you plan to purchase school photos, check or cash to purchase PE clothes if needed. Photo Form
Do we need a mask?
Currently masks are recommended but not required. The events will be both inside and outside.
Can I stay?
Parents can wait for their child in front of the school. PTA will have a table set up. Parents will not be allowed to tour the campus with their student.
What if I can't come at my specific time?
Please contact to school office to arrange another time to pick up your schedule.
Can I come anytime during my time slot?
WEB Day is a structured event. It is important that you arrive on time and plan to stay the whole time. For returning students you can come at any time during your scheduled time.