2016 GOLF MATCHES AND RULES
All teams have 7 or 8 matches.

Every team has the opportunity to play at all 5 golf courses.

All golfers will have an opportunity to play in a match.

Teams bring 5 golfers to a match.

The top 4 scores of those golfers are used to determine the team winner of the match.

Additional golfers may play in a match for the learning experience depending on time, course and size of the other team.

Matches are generally 2 hours long and are either 6 or 9 holes.
2021-22 SCHEDULE INFORMATION
Practice Schedule and game schedule To Be Announced
Check the Golf Google Classroom for updates or contact Coach Monte
Tues. Apr 9 Thurs. Apr. 11
Pajaro ~ GS vs SV vs ND Seascape SV vs Aptos
Mon. Apr. 15 Wed. Apr. 17
Dela ~ SV vs B40 Paj ~ SV vs SLV vs ND $10.00
Mon. Apr. 22 Thurs.Apr. 25
BCrk ~ B40 vs SV vs SLV Dela ~ SV vs B40
Wed. May 1 Thurs. May 2
Dela ~ SLV vs SV $10.00 Casserly ~ SV vs Aptos $9.00
Thurs. May 9
Spring Hill ~ SV vs Shl $10.00
Mon. May 20
CCAL Middle School Tournament
Be at DelaVeaga by 2:15 ~ 3pm Shotgun start!
2018-19 TEAM ~ COURTESY OF COVELLO AND COVELLO PHOTOGRAPHY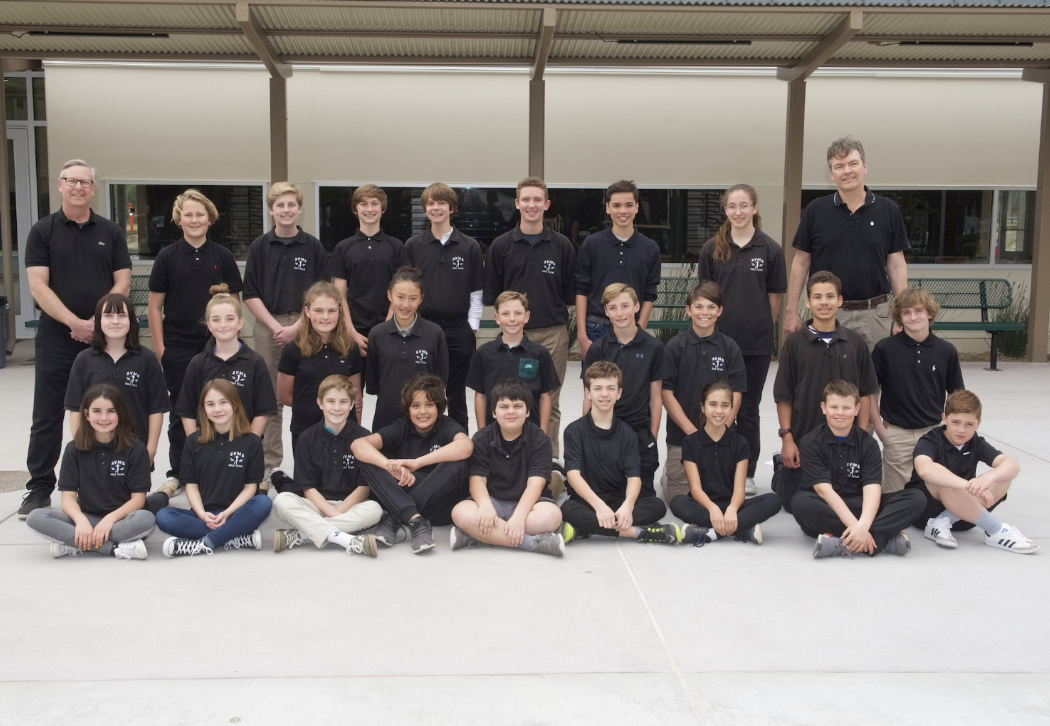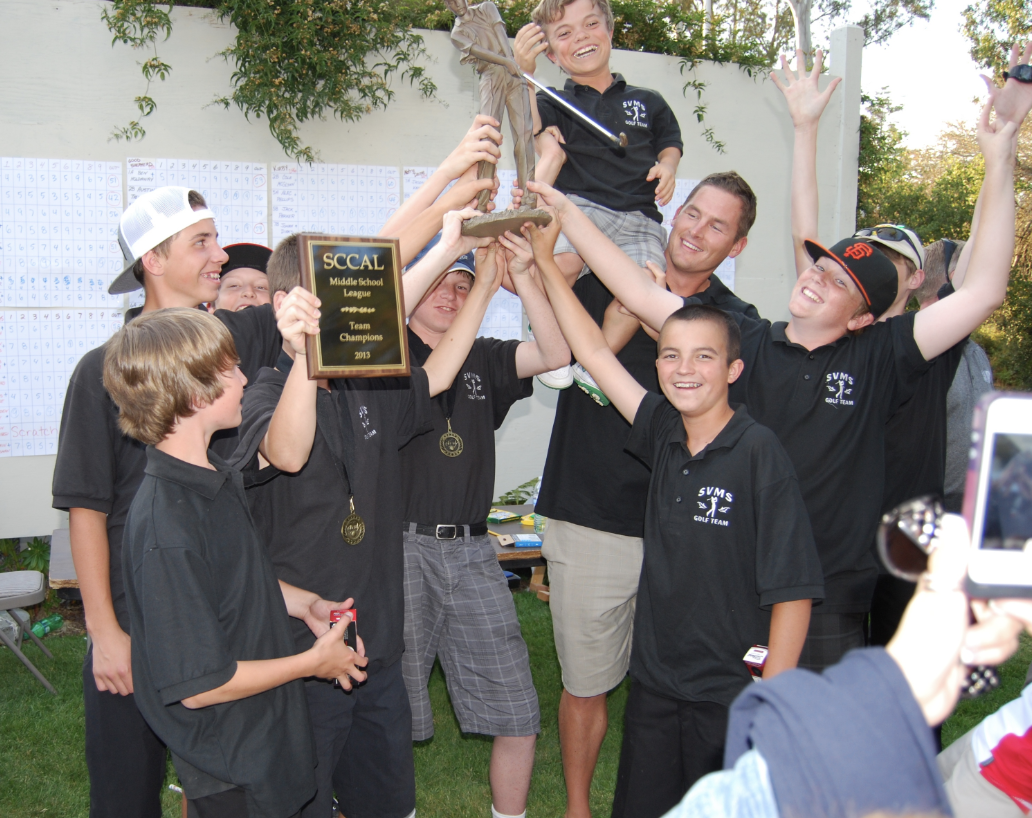 Proper Golf Attire is MANDATORY!
NO JEANS OR NYLON GYM SHORTS!!!
Practice attire is should be a COLLARED SHIRT, TAILORED SHORTS OR PANTS
Match/Tournament attire is your issued team shirt and BLACK tailored shorts, skirts, or pants.
Are there tryouts for SVMS Golf?
Yes, there are Golf tryouts. Golfers will be required to bring a WOOD, IRON, SAND WEDGE, PUTTER & THREE GOLF BALLS to the tryouts. Golfers will need to demonstrate their skill with each type of club. The best 12 to 14 golfers will be selected to play on the team.
Do I need my own clubs?
Yes, golf courses require each golfer to have their own bag and clubs. Golf clubs can be rented from some courses and golf stores. SVMS has a limited number of golf bags to loan budding golfers.
Tryouts:
There will be a golf team informational meeting on campus at lunch prior to the official CCAL golf start date. Please listen to the morning announcements or check this web site for date, time and place.
SOME TIPS TO GET READY FOR THE SEASON!
Clean up your clubs, including the grooves.

Try on your golf cleats and see if they still fit.

Schedule a golf swing tune up with your favorite course pro.

Brush up on the USGA rules.

Watch some professional golf on TV.

START PRACTICING ON YOUR FAVORITE COURSE NOW!