Below are some helpful hints to help make the year run smoothly.
Communication
Join our FACEBOOK page if you haven't already done so already:
"Scotts Valley Middle School PTA"
Fundraising
The SVMS PTA fundraises for the following: Teacher Support, Science Next Generation, Sunrise Club, WEB day, Homework Club, Library, Music, Athletic Programs, Technology, Principals Account, Terrific
Ticket Awards, Student of the Month Luncheon, and Teacher Luncheons. So, please get involved in our fundraising efforts. All the children of SVMS benefit from our efforts!
OUR ORGANIZATION HAS PARTNERED WITH BENEFIT
It is a free and easy fundraising solution!
Benefit is a free iPhone and Android app that allows you to shop at places like Target, Starbucks, Amazon, Walmart and many more, while giving up to 20% of every transactions back to our organization. Just shop like you normally do. When it comes time to checkout, instead of pulling out your credit card, pull out the Benefit app and purchase a digital gift card that you redeem instantly.
For instance, buy $200 worth of back to school clothing at Gap, and $16 (8%) goes back to your organization. It doesn't cost you a dime beyond what you were already going to spend. It's raising funds without fundraising!
Download the app and select our organization as your chosen beneficiary to start giving today.
For more information go to www.benefit-mobile.com. Feel free to forward this email to family and friends. The more people who participate, the more funds we will raise.
May 29
No events on calendar today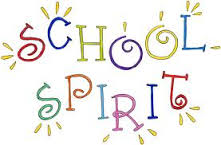 TO ORDER 2019-20 SVMS SPIRIT WEAR PLEASE GO TO:
DIRECT WAY TO GIVE TO SVMS
Give to SVMS.
Thank you for all your support!